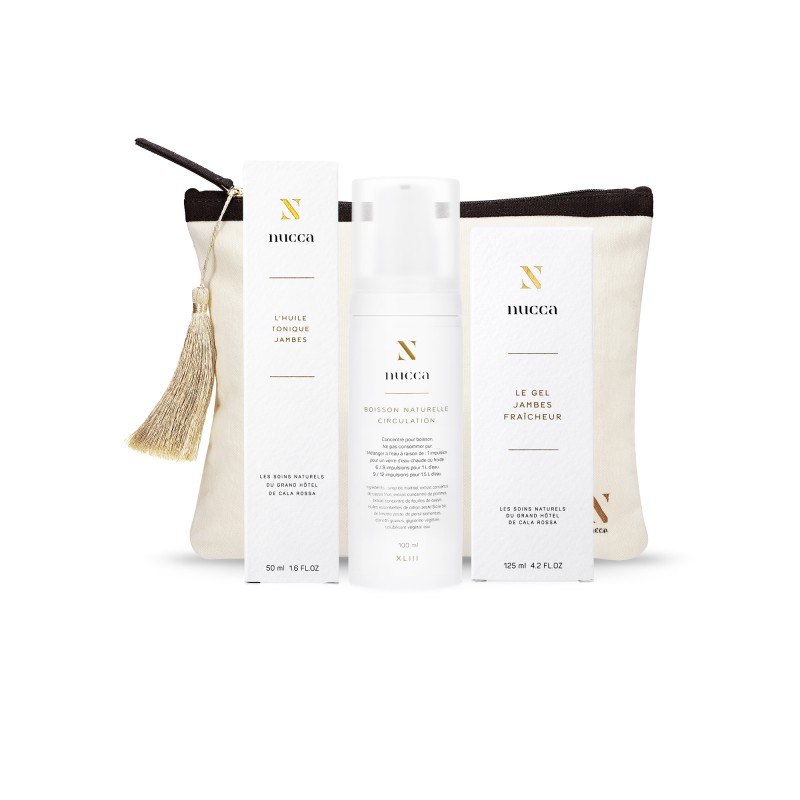  
Circulation Trio
1 Toning Leg Oil
1 Refreshing Leg Gel
1 Healthy-Circulation Natural Beverage
Lightness, wellness, movement. A complementary, restorative trio. Put some pep back in your step!
Toning Leg Oil (50 mL) : purifies and reduces puffiness. Very effective against water retention and poor blood circulation.
Refreshing Leg Gel With 3 Mints (125 mL) : A single application instantly relieves, relaxes and refreshes tired legs
Healthy-Circulation Natural Beverage (100 mL) : Liberating and thirst-quenching..
Cajuput
Works as a venous decongestant.
Cedrus Atlantica
Promotes the elimination of cellulite and water retention.
Tamanu oil
Antioxidant, protects small capillaries, rehydrates, softens and nourishes the skin.
Rosemary
Tones the skin, regenerates, promotes drainage.
Cypress
Invigorates venous circulation.
Bay laurel
Stimulates lymphatic circulation.
3 other products in the same category:
trio
Hydrating Trio
1 Supreme Moisture Day Cream
1 Supreme Moisture Night Cream
1 Eye Area and Lip...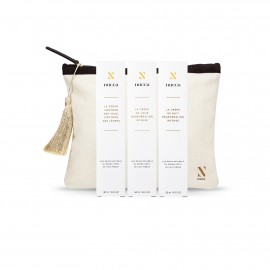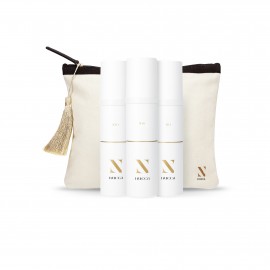 trio
Regenerative Trio
1 Intense Regeneration Day Cream
1 Intense Regeneration Night Cream
1 Eye Area...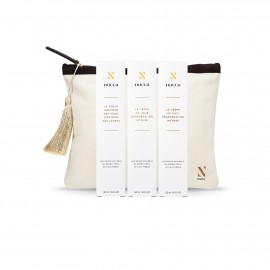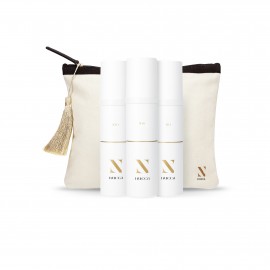 gamme
Party Trio
1 Exfoliating Face Cream
1 Nucca II Detoxifying Mask
1 Boosting Serum
...