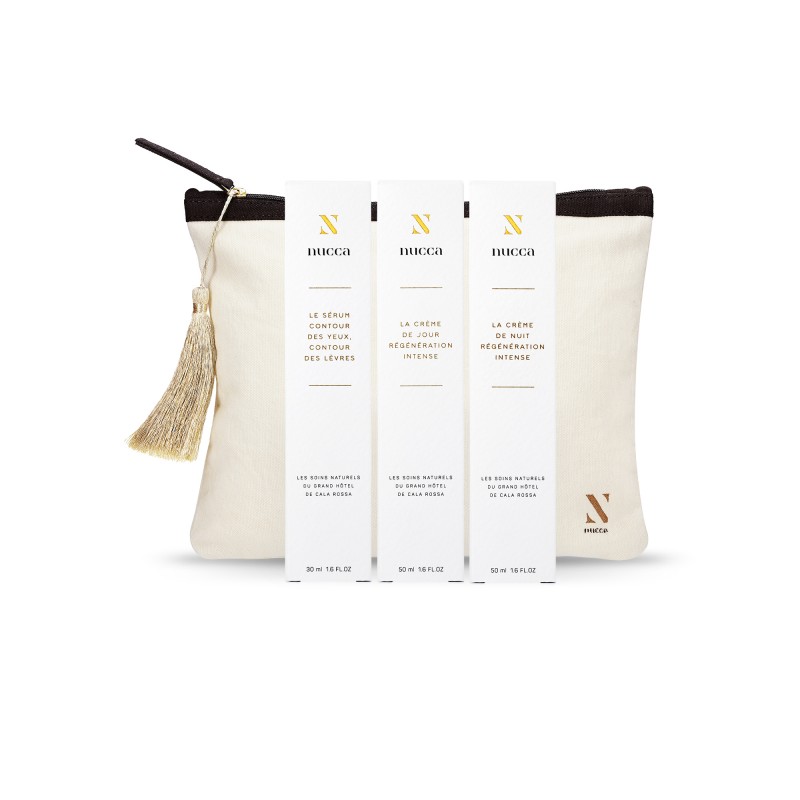  
Regenerative Trio
1 Intense Regeneration Day Cream
1 Intense Regeneration Night Cream
1 Eye Area and Lip Serum
A vital, restructuring treatment with triple the power. The cheeks look fuller, the eyelids and lips smoother and invigorated, and the face more defined, for a radiant glow.
Regeneration Day Cream (50 mL)
A triple union! Rich in natural vitamins A, B and C, this very comprehensive skincare prevents slackening of the skin.
Intense Regeneration Night Cream (50 mL)
It firms up the epidermis, fights against stress and fatigue, energises the cycle of cellular renewal, protects the skin's elasticity and revitalises and restores the tissues.
Eye Area and Lip Serum (30 mL)
This serum is perfect for addressing the appearance of wrinkles and fine lines
Beeswax
High in vitamin A, boosts the treatment's protective and nourishing properties, suitable for all skin types.
Carrot
Regenerates, revitalises and refreshes the complexion for a radiant, healthy glow.
Ylang ylang
The "flower of flowers" improves and revitalises the skin, balances sebum production, fights the signs of ageing.
Shea butter
Anti-inflammatory, soothes and calms irritation, promotes healing, deeply moisturises, nourishes and revitalises tissue, restores skin elasticity.
Virgin sesame oil
Antioxidant, increases skin elasticity, slows ageing.
Dill
Revitalises, regenerates
Cornflower
Decongests, calms irritated and swollen eyes and eyelids, soothes, regenerates, restores radiance to dull and damaged skin.
Borage
Its balanced concentration of omega-6 provides regenerative and restorative properties, ideal to prolong and maintain youthful-looking skin, restores elasticity and tones the skin, treats dry, dull, devitalised, mature, wrinkled skin, relieves atopic dermatitis.
Apricot
Excellent source of vitamins A, E and omega-6, invigorates and restores radiance to dull and devitalised skin, hydrates, regenerates.
3 other products in the same category:
trio
Hydrating Trio
1 Supreme Moisture Day Cream
1 Supreme Moisture Night Cream
1 Eye Area and Lip...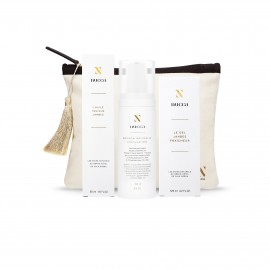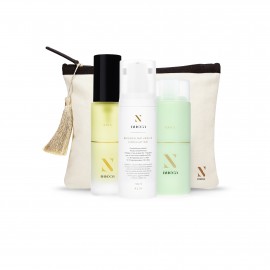 trio
Circulation Trio
1 Toning Leg Oil
1 Refreshing Leg Gel
1 Healthy-Circulation Natural...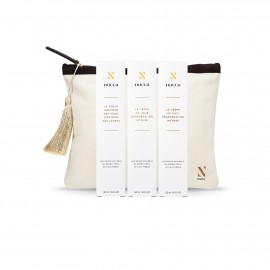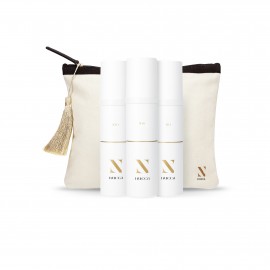 gamme
Party Trio
1 Exfoliating Face Cream
1 Nucca II Detoxifying Mask
1 Boosting Serum
...