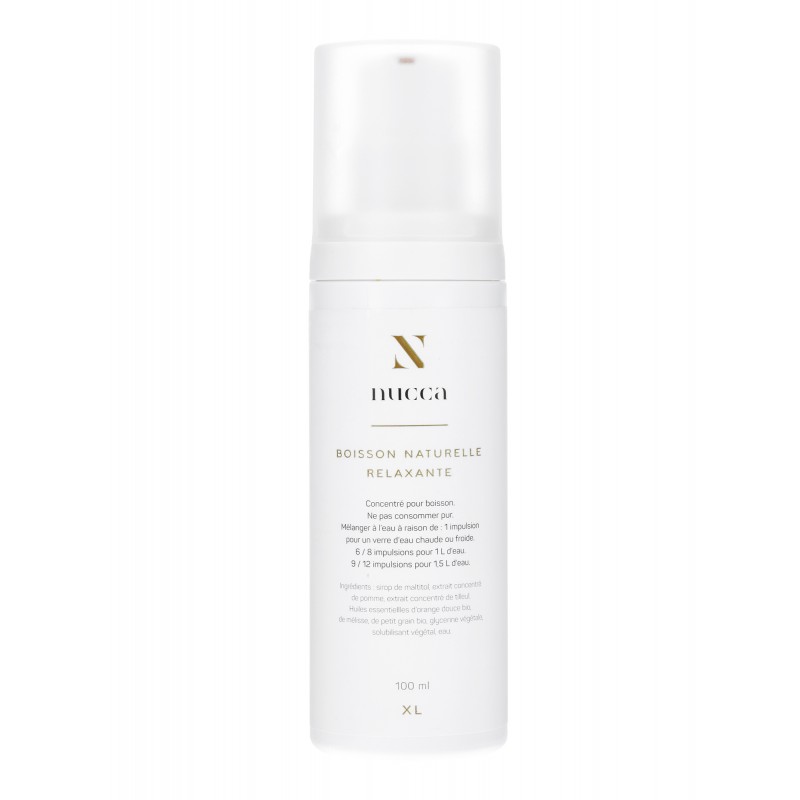  
La relaxante/relaxation
A clever blend of apple, linden, sweet orange and lemon balm combined with remarkable celery it has an unparalleled relaxing effect.
Ideal during the day and an excellent prelude to a peaceful night's sleep.
Available in concentrated form in 100 ml bottles, which provides 10 litres of beverage.
An excellent alternative to coffee or tea, they are also formulated to be a perfect complement and natural companion to body or facial care by Nucca.
100 mL
Composition
Maltsyrup
Apple extract
Concentrated linde extract
Essential oil sweet orange bio, melissa, petit grain bio
Vegetal glycerin
Vegetal solubilizer
Water
3 autres produits dans la même catégorie :
boissons
La Detox
Conjugaison stratégique d'actifs reconnus tels Citron, Ananas, Romarin, Genièvre, mais...
boissons
La minceur
Association aigüe de Cassis, Ananas, Persil, Citron, doucement martyrisée de Gingembre et...
boissons
La circulation
Mélange vif, à dominante fruits, mariant Cassis, Pomme, Limette, Aneth, Persil et Citron,...