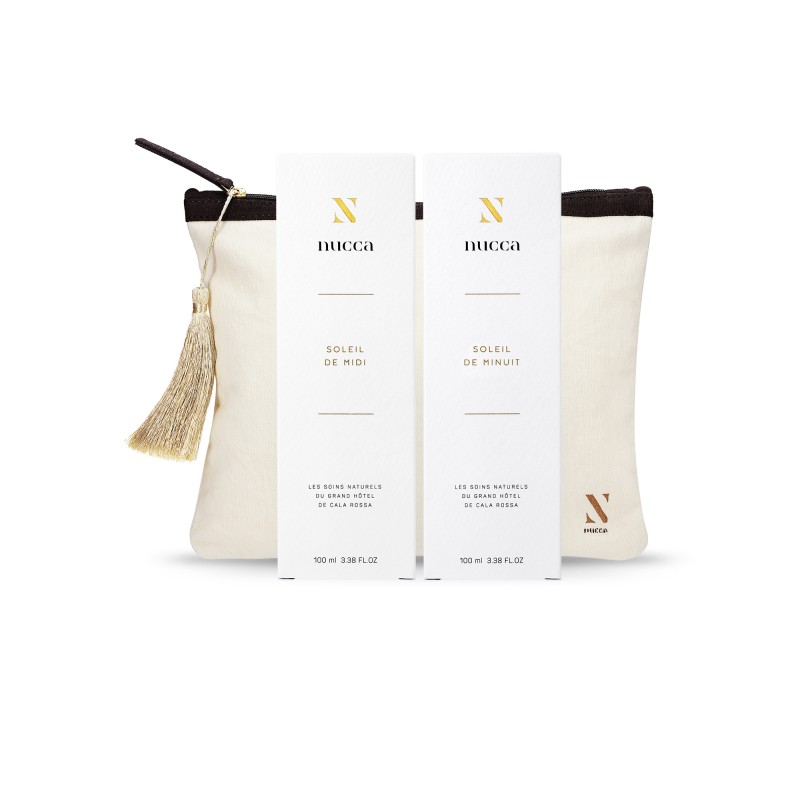  
Midday Sun Duo
1 Midday Sun and 1 Midnight Sun
The perfect skincare duo for a day in the sun and a night on the town. Boosts hydration and enhances radiance. So why not put your best face forward? Enjoy smooth, silky skin from head to toe.
Soleil de midi (100 mL)
Précieuse composition de minéraux et de filtres solaires naturels, ce soin protège totalement
Soleil de minuit (100 mL)
Le soin qui apporte les bienfaits indispensables à l'épiderme après une exposition solaire


Aloe Vera
An excellent moisturiser, soothes, repairs, heals the skin, with regenerative and firming properties
Mysore sandalwood
Regenerates the skin, revitalises the cells, helps maintain moisture and elasticity, treats skin conditions (eczema, chapped and cracked skin).
Palmarosa
A powerful healing agent, repairs dry and damaged skin, calms irritation and accelerates the filling and regeneration of tissue, regulates sebum production.
Carrot
Regenerates, revitalises and refreshes the complexion for a radiant, healthy glow.
Rosewood
known for its powerful regenerative and rejuvenating properties, actively promotes healing, fights wrinkles and the signs of ageing
2 other products in the same category:
gamme
Body Duo
Exfoliating Body Cream
Slimming & Toning Fluid
This pair has multiple...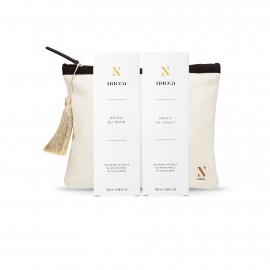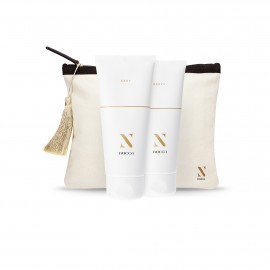 duo
Morning Sun Duo
1 Morning Sun and 1 Midnight Sun
The perfect balance from day to night. Restores...